If the mini season is coming to an end for Julie Simon, Victoire Martinet, Jean Marre and Marie Gendron, this is definitely not the case for the other offshore racing projects that Wichard supports!
After three seasons of following Julie Simon, it's time to say goodbye to the DynaBoat. Congratulations to Julie for these three beautiful full seasons (of victories!!!) aboard her Mini. Congratulations also to Jean Marre who signs a remarkable season full of podiums! For the next season, we will continue the partnerships already in place with Victoire Martinet, brand new on the mini circuit and already a few miles on the clock, as well as Marie Gendron, back on the circuit with a brand new boat!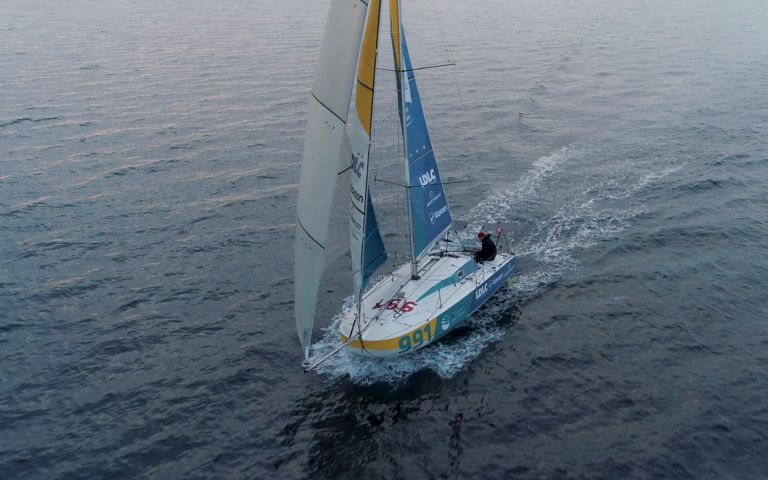 As for the other partnership projects, we are happy to find Matthieu Perraut and Ian Lipinski, both qualified for the Route du Rhum in the Class40 category.
Wichard and these two sailors is a long story, as we have followed them both since their debut in the mini 650 and equipped them with our fittings, our harness safeguards and our knives. You will find in particular some Offshore Rescue here and there in their respective cockpits.
At Wichard, we are committed to working with skippers, since it is, in part thanks to their feedback, that we can offer quality, reliable fittings that are perfectly suited to water sports.
See you next November 6thin Saint-Malo for the start of the Route du Rhum!