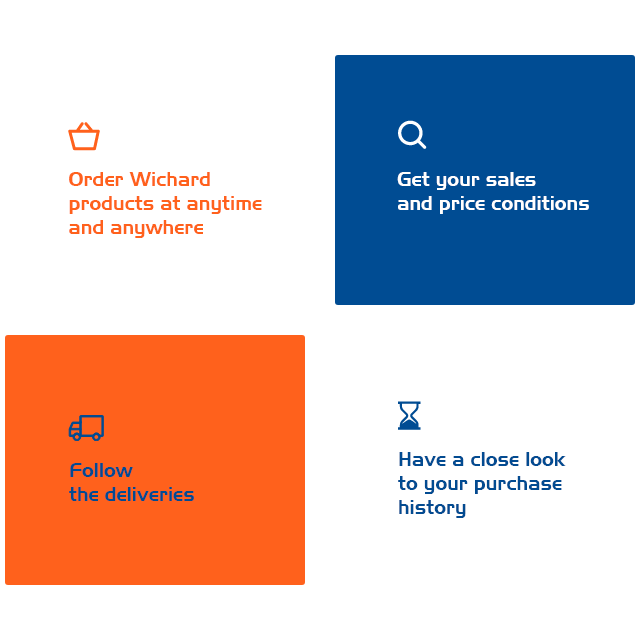 Online Orders
Wichard is evolving and now offers its customers the possibility to place their orders online.
In order to access this service, please fill in the contact details of the persons authorised to place orders in your company via the form below.
We hope that this new service will bring you complete satisfaction.
Registration request form