NMP Sail Block - For 12mm rope
Part #NMP-S562222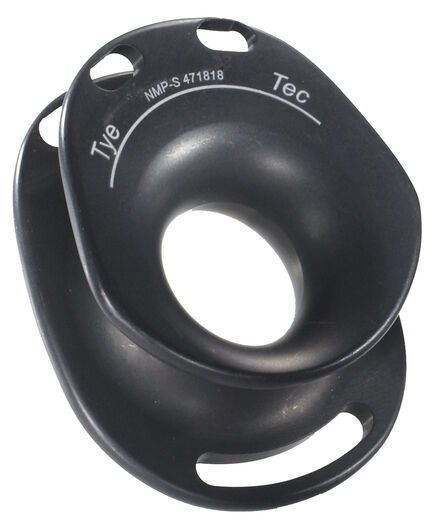 NMP Sail Block - For 12mm rope
Description
The NMP-S Block will be used for the mainsail reef.
Its feather weight combined with a huge MWL make this the ideal block for this use.
The NMP-S block also has an additional slot for attachment flat on the sail.
Dyneema® webbing is used to attach it to the sail. A little hand stitching through the outer slots will prevent the block from turning. The webbing should not be sewn closer than 2 x B to the block to lower the compression force.
Applications
Reefing blocks
Technical information
Materials

Anodised aluminium

Length (

mm

)

66

Working load (

kg

)

6000

Weight (

g

)

55

B (

mm

)

22

d diameter (

mm

)

22
Caption
Working load (WL) : for nautical applications
Working Load Limit (WLL): for industrial applications only.
The safety factor is 5 times the breaking load.
WLL = Breaking load / 5