Double fairlead - For 25 mm dia stanchion - With webbing
Part #20220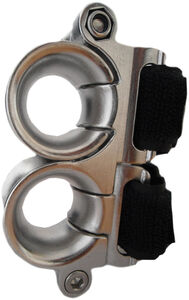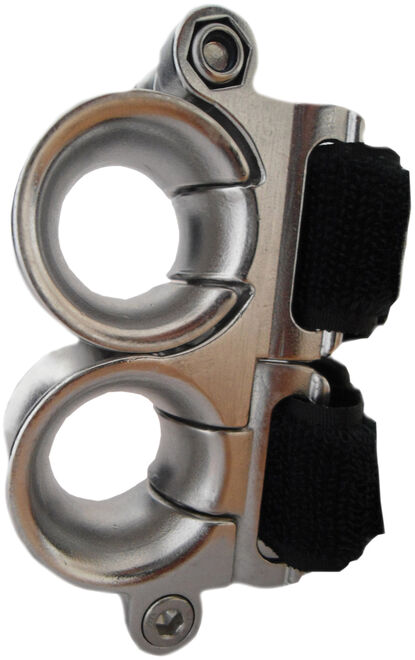 Double fairlead - For 25 mm dia stanchion - With webbing
Description
Quick and easy installation and dismantling:
Thanks to the velcro stripe, the double fairlead can be installed easily and quickly on 25 mm
stanchion. It enables a quick installation and use of the continuous line of your flying sails furler
or spinnaker furler. The dismantling is as easy and enables to store the whole set (fairlead and continuous line).
In case the continuous line is already spliced, the fairlead can be opened to install the line.
This double fairlead has no moving parts and thus offers a greater lifespan and minimal maintenance.
Applications
Use of the continuous line of your flying sails furler or spinnaker furle
Technical information
Materials

316L stainless steel grade

Weight (

g

)

180
Caption
Working load (WL) : for nautical applications
Working Load Limit (WLL): for industrial applications only.
The safety factor is 5 times the breaking load.
WLL = Breaking load / 5