Spring conversion Kit for DL 08
Part #SKDL08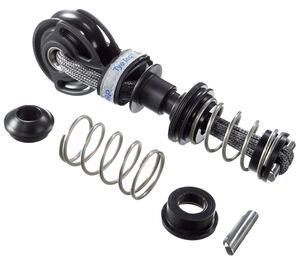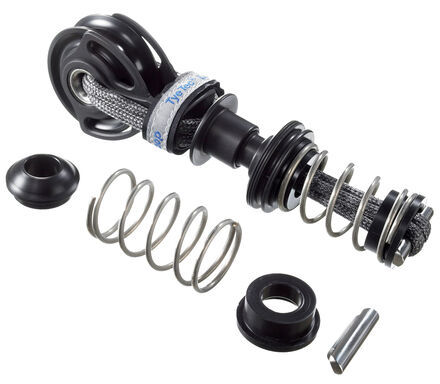 Spring conversion Kit for DL 08
Description
Kit for DL and DF soft padeyes for stand-up use. The kit includes:
a spring with upper and lower adaptators and a dogbone.
Can be attached with a webbing or a TyeTec continuous loop.
Please conside the deck tickness when selecting the continouous loop
For parts #: DF08... and DL08...
Technical information
Caption
Working load (WL) : for nautical applications
Working Load Limit (WLL): for industrial applications only.
The safety factor is 5 times the breaking load.
WLL = Breaking load / 5